We stock the following product ranges: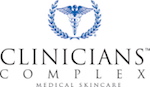 This clinical strength skin rejuvenation line is manufactured in FDA approved laboratories, and contains the highest quality pharmaceutical grade, anti-aging ingredients backed by science.
Products available include anti-aging serums and creams containing vitamins C and A and hyaluronic acid, microdermabrasion creams, 6% skin bleaching creams and specialised acne kits.

DermTec is a medically oriented skin rejuvenation product line available and sold only through physicians, clinicians, medical spas, and other skin care professionals. Dermtec utilizes the latest developments in cosmeceutical skin care technology. Products contain the highest quality pharmaceutical grade, anti-aging ingredients backed by The Science of Skin.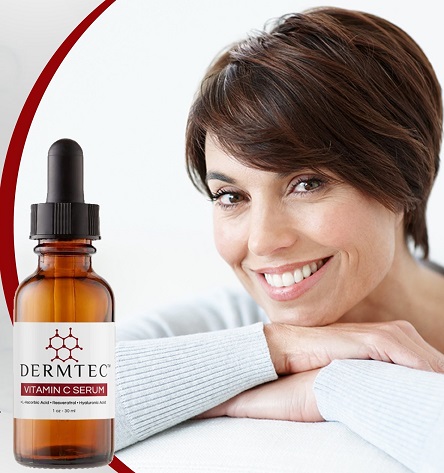 DERMTEC VITAMIN C SERUM   PURCHASE NOW

20% Vitamin C (L-Ascorbic Acid). Powerful Antioxidant.

Resveratrol is a super antioxidant from the skin of red wine grapes.

Hyaluronic Acid is an anti-aging, moisturizing ingredient.

Helps reduce the signs of aging, soften fine lines and wrinkles.

Improves the skin for a more youthful, healthy skin.
Medisil Tape is a silicone gel sheeting that comes as a soft, self-adhesive sheet that is applied over a scar to prevent and improve abnormal scars. Silicone has demonstrated clinical efficacy over all other forms of topical treatments and has become the gold standard for scar treatment and scar prevention.  Read more here...
Nurture Your Beauty With Minerals
Mineral foundations make your life simpler because they are a base, concealer, powder and sunscreen all in one, and the sunscreen is UVA and UVB protective. If you are an ingredient label reader, you can be confident that all Jane Iredale formulas are as natural as possible while making sure that they perform at the highest level. With no chemical preservatives, no nano particle sizes, Bismuth Oxychloride, parabens, talc, fillers or FD and C dyes across the entire range, Jane Iredale is the only pure mineral cosmetic!
The entire Jane Iredale line has been through safety, allergy and comedogenicity tests to confirm the products are non-irritating and don't block pores. You can use Jane Iredale with confidence even if you have the most sensitive skin.
Coverage - Because Jane Iredale mineral bases are concentrated pigment (undiluted by talc) they give unsurpassed coverage while allowing the skin to breathe and function normally. They also contain algae extracts that help prevent dehydration, calm the skin and provide it with much needed antioxidants.
Adherence - Jane Iredale bases resist running, creasing and smearing. They hold tightly to the skin because they comprise a variety of particle sizes that cling together and create a surface tension that overcomes gravity. They were awarded a "Very Water Resistant" rating in an FDA approved lab because they withstood 80 minutes in moving water and also maintained their SPF rating.
---