Buy Products
Chatswood Dermatologist stocks the following product lines:
Clinicians Complex – Medical Skincare
This clinical strength skin rejuvenation line is manufactured in FDA approved laboratories, and contains the highest quality pharmaceutical grade, anti-ageing ingredients backed by science.
Products available include anti-aging serums and creams containing vitamins C and A and hyaluronic acid, microdermabrasion creams, 6% skin bleaching creams and specialised kits for acne, rosacea and sensitive skin.
NeoStrata - Triple Firming Neck Cream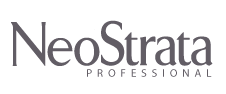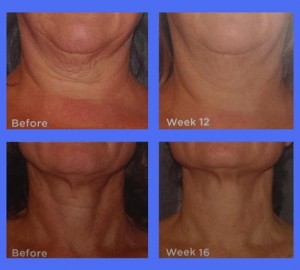 Clinically proven, advanced, anti-aging neck treatment.  Purchase Now
Firms

- Lifts and firms sagging skin.

Smooths

- Visibly smooths deep wrinkles.

Evens

- Evens our skin discolouration.
An advanced formula neck cream that reverses the signs of aging in the neck and decolletage areas by volumising and firming sagging skin.
The new formula includes patented NeoStrata ingredients including NeoGlucosamine (a building block of hyaluronic acid) and NeoCitriate that are scientifically proven to plump, firm and lift the skin, and even out skin tone.
The before and after photos below show the results that can be achieved:
Jane Iredale – Skincare Makeup
Nurture Your Beauty With Minerals
Mineral foundations simplify your life, working as a base, concealer, powder and sunscreen all in one, and the sunscreen is UVA and UVB protective. You can be confident that all Jane Iredale formulas are as natural as possible while making sure that they perform at the highest level. With no chemical preservatives, no nano particle sizes, Bismuth Oxychloride, parabens, talc, fillers or FD and C dyes across the entire range, Jane Iredale is the only pure mineral cosmetic!
The entire Jane Iredale line has been through safety, allergy and comedogenicity tests to confirm the products are non-irritating and don't block pores. You can use Jane Iredale with confidence even with the most sensitive skin.
Coverage
Because Jane Iredale mineral bases are concentrated pigment (undiluted by talc) they give unsurpassed coverage while allowing the skin to breathe and function normally. They also contain algae extracts that help prevent dehydration, calm the skin and provide it with much needed antioxidants.
Adherence
Jane Iredale bases resist running, creasing and smearing. They hold tightly to the skin because they comprise a variety of particle sizes that cling together and create a surface tension that overcomes gravity. They were awarded a "Very Water Resistant" rating in an FDA approved lab because they withstood 80 minutes in moving water and also maintained their SPF rating.
Medisil Scar Tape – Scar Reduction/Management
Medisil scar tape prevents and improves scars. Silicone gel sheeting is a soft, self-adhesive sheet that is applied over a scar that prevents and improves abnormal scars. A meta-study of 27 trials as well as results from eight randomised control trials prove that silicone gel sheeting is a safe and effective management option for hypertrophic scars and keloids.
Gold Standard for Scar Treatment
Silicone has demonstrated clinical efficacy over all other forms of topical treatments and has become the gold standard for scar treatment and scar prevention. It has many useful properties and retains the same pressure, temperature, and oxygen tension at the wound site. Silicone's biocompatibility means that it has a low risk of allergies and irritation and is highly suitable for patients who cannot tolerate the pain of other scar management procedures.
Creates a Hydrating Barrier
The evaporative water loss from silicone sheeting is almost half that of skin, and it has been compared to the stratum corneum because of its ability to form a barrier to protect underlying tissue. Silicone sheeting creates a hydrated environment that decreases capillary activity and reduces fibroblast-induced collagen deposition and scar hypertrophy.
Our products are available at Chatswood Dermatologist or you can purchase online through our Lambton Practice.
Please click on the link below to view our range of products and for secure online purchasing through the shopping cart at Lambton Dermatology.